Andrew Garrett, MD, MPH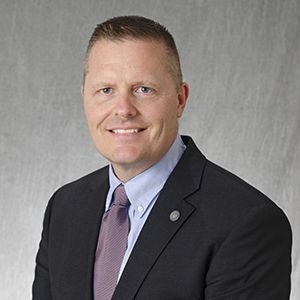 Andrew Garrett, MD, MPH is the academic section chief for Emergency Health Operations and is an associate professor at George Washington University's School for Medicine and Health Sciences. His medical specialties are pediatrics, as well as EMS and disaster medicine. He is also board certified in these areas.
Dr. Garrett has over 15 years of leadership experience with the federal disaster response community and has spent much of his career with the Department of Health and Human Services (HHS) as the chief medical officer and then director of the National Disaster Medical System (NDMS), overseeing a system of nearly 7,000 federal employees and over 80 medical, veterinary, and mass fatality disaster response teams. He also spent two years at the White House, most recently as the director for Biodefense and Medical Preparedness on the National Security Council. He has also served as the senior medical adviser to the HHS Assistant Secretary for Preparedness and Response (ASPR) focusing on areas of national health security.
He has deployed both domestically and internationally to over 20 major disasters and public health emergencies, as both a clinical provider and as the chief medical officer to the federal government's Health and Public Health Incident command structure.